Schedule in St. Paul Today!
Please note: Some massage therapist are booked out 1-2 months. If you would like to be added to their waitlist please email us at info@awakenforwellness.com.
Want our easy & Awesome scheduling app? Download here!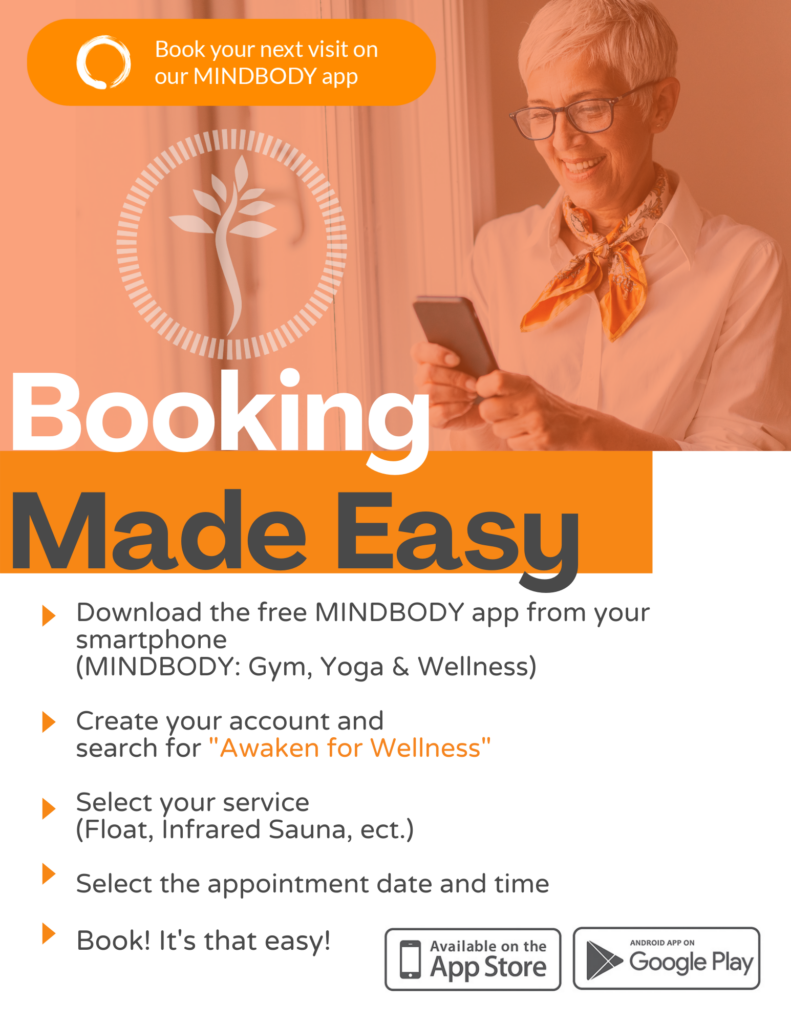 St. Paul Hours
Monday- Saturday 9 AM – 9 PM
Sunday 9AM-7PM
After-Hours "All-Access" Sauna Sessions Available.
651-493-0459